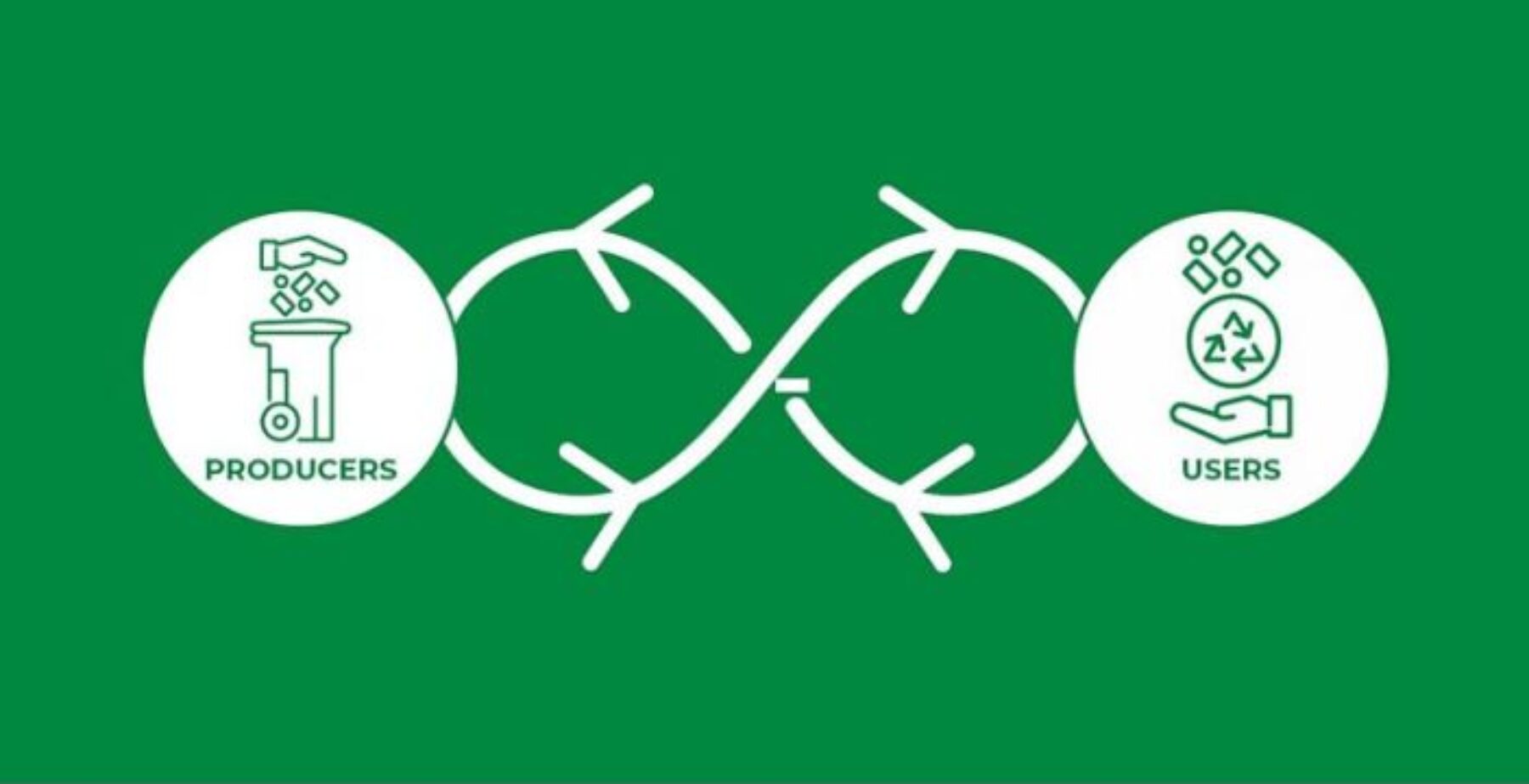 Connecting waste producers & upcyclers.
Do you need FREE raw materials for your upcycling enterprise? Find out how we can help.
The Norwich Business Improvement District (BID) is determined to help our community help the environment. That is why they have been working with 300 local businesses to identify sources of waste that can be sustainably upcycled into commercial products. This Upcycle Your Waste (UYW) project is an advance on recycling because it aims to create products of equal or greater value.
We have now identified 11 major waste streams – from cardboard, carpet and coffee grounds to glass, wooden pallets and textiles – that many businesses already use as raw materials. For instance, people are making beauty treatments out of coffee grounds and stylish lamps out of waste plastic. If you run a similar enterprise – whether a start-up or an SME – that needs a steady supply of free raw materials for upcycling, Norwich Bid can help.
New Exchange connects UK upcyclers with Norwich waste producers to create a circular economy
We are delighted to announce the launch of the Norwich Upcycling Exchange – your gateway to a reliable source of free raw materials for upcycling into profitable products. We want to help creative upcyclers make the most of these resources and are providing a range of services to support them. These include advice on the main materials available – see our fact sheets – and your chance to qualify for one of five £1000 cash grants if you register before 28 March.
Joining the Norwich Upcycle Exchange as a user will give you access to a steady supply of free raw materials for your enterprise. In the process you will be helping Norfolk businesses become more sustainable by reducing the amount of waste they send to landfill or for incineration. That's good for you, good for them – and great for our net zero ambitions and the planet.
Register your interest in the Norwich Upcycling Exchange today – let's make a difference together
It's free and easy to register for the Norwich Upcycle Exchange. All you need to do is tell us your business contact details and a bit about the products you make and the raw materials you use. We'll then get in touch to discuss your specific needs to work out the best way we can help you.
Together we can make the business community in Norwich and Norfolk more sustainable. We can help create products with real value and support worthwhile employment. We can reduce our impact on the environment and drive the creation of a truly circular economy.
Find out more about the Norwich Upcycling Exchange in our free webinar on 23 March.
Norwich BID will be hosting a free webinar on 23 March for anyone interested in supplying or using the Norwich Upcycle Exchange. We will provide more details on the support we can provide – including how Upcyclers can qualify for a £1000 cash grant– and answer your questions. Simply follow this link to [Eventbrite?] to register for our free webinar and to keep up with other Upcycling news from Norwich BID.
Upcycle Your Waste (UYW) is part of an Interreg 2 Seas project to provide circular upcycling solutions for waste streams. It is working with 360 SMEs across targeted business districts in IJmond, The Hague, Ostend, Roubaix, Kent and Norwich. The aim is to upcycle 20% of their waste streams.