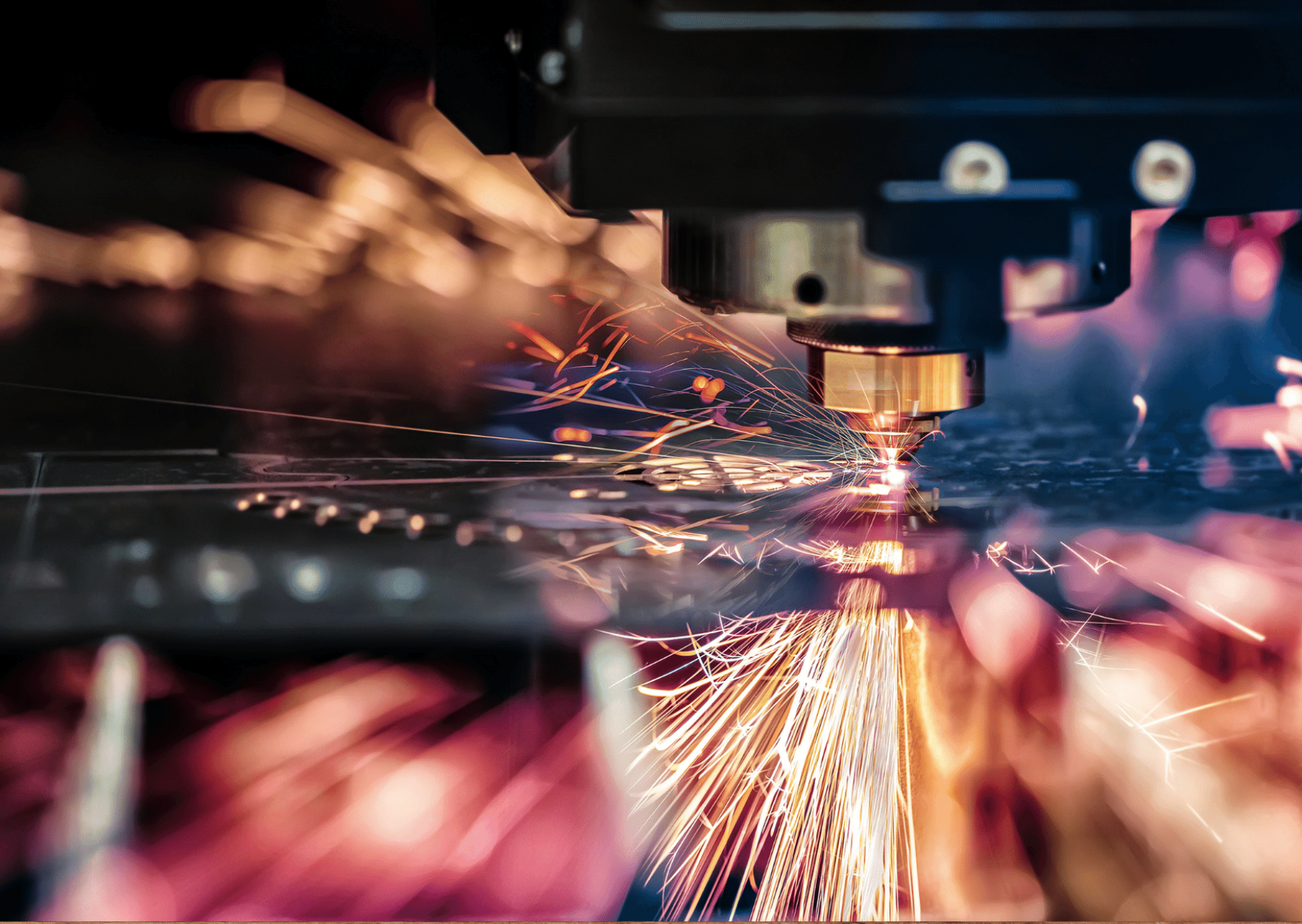 All You Need To Know About NAAME
Who Are We?
NAAME [New Anglia Advanced Manufacturing & Engineering] is the New Anglia Local Enterprise Partnership (NALEP) recognised sector group for manufacturing & engineering businesses in Norfolk & Suffolk.
Our Manufacturing Groups are a trusted forum for businesses to make contact with one another and to share ideas, challenges and best practice within a culture of mutual support and encouragement.
Who Do We Work With?
Industry

Manufacturing & engineering businesses that exist throughout Norfolk & Suffolk form an integral part of NAAME as well as the relevant professional bodies and membership organisations.

Academia

Educational establishments, training providers and research facilities as well as centres of excellence and innovation hubs all play an active role in the success of NAAME.

Civic

Critical to the success of NAAME is the support and input that it receives from the public sector, including New Anglia LEP as well as the county and district councils.
What Do We Do?
The fundamental objective of NAAME is to create opportunities that stimulate innovation & productivity gains through collaboration & peer-to-peer learning, in pursuit of inclusive growth.
We are at the forefront of exploring novel industry-specific training methodologies to meet the future needs of industry.
Why Does It Matter?
The manufacturing & engineering industry throughout Norfolk & Suffolk is the third largest by employment in the region (some 84,500 people are employed at 5,900 businesses; with an additional 145,000 non-engineering jobs also supported by it). The sector has grown by 8.5% since 2010 & subsequently contributes around £5.1bn in gross value added (GVA) to the regional economy per annum.
Meet Our Industry Council
Our Industry Council is the de facto board for the network providing strategic leaderships, oversight and decision making for the network.
Jamie Thums MBE

Chair, NAAME & Chief Operating Officer, Lintott Control Systems

Jamie Thums MBE

A "Top 100 Manufacturing Figure", IET Fellow and Chartered Engineer, Jamie has amassed 'cutting-edge' business reinvention expertise during a 30-year tenure in UK and international manufacturing businesses. In 2020, Jamie received an MBE for service to manufacturing. In addition to assisting in wider activities of the parent business, Jamie is Chief Operating Officer at multi-award winning Lintott Control Systems. Previously, Jamie was General Manager and Head of Excellence at AESSEAL plc. Since 2015, Jamie has been NAAME Chair, reflecting his passion for the sector.

James Williamson

Project Manager, Engineering Success

James Williamson

James is the Project Manager for Engineering Success, delivering NAAME's growth strategy, facilitating a prosperous manufacturing and engineering cluster and developing a pioneering talent sharing platform. James also coordinates the NAAME Network, supporting manufacturing and engineering businesses in New Anglia to solve to solve challenges, build regional supply chains, create new connections, and seek new collaboration opportunities. He has a passion for supporting SMEs to overcome challenges, diversify and develop new products and process!

Stephen Scowen

Major Projects Delivery Manager

Stephen Scowen

Stephen is an Economic Development professional with over 15 years' experience of working at various local authorities who has been involved with NAAME since its reinvention in 2015. Stephen has worked in a variety of growth-focussed roles. As well as NAAME, Stephen has been an integral part of the Financial Industry Group (fig) Norwich since 2015 and was instrumental in the delivery of the Food Enterprise Park at Honingham. Stephen is employed as Major Projects Delivery Manager at Breckland Council, focused upon the achievement of inclusive growth, with a particular emphasis upon the Cambridge Norwich Tech Corridor.

Katy Davies

NAAME Deputy Chair / Managing Director, CamdenBoss

Katy Davies

Katy Davies is Managing Director of CamdenBoss Limited, a medium sized manufacturing company based in Mildenhall, Suffolk who are the UK's leading provider of electro-mechanical components, connectors and plastic enclosure solutions for the electronics industry. With a strong focus on people strategy, Katy is also an Enterprise Advisor for Mildenhall College Academy and Chair of the Audit and Risk committee of the Perse School. Katy is a chartered accountant by background, and in 2021 was voted into the "Top 100 in Manufacturing" in the category of inspirational leadership where she was selected as an exemplar. Previously, Katy worked for Marshall Aerospace in Cambridge, firstly in finance and then moving into operations.

Charlotte Horobin

Region Director - Midlands & East of England), Make UK

Charlotte Horobin

Make UK is the largest voice supporting UK manufacturing, Charlotte's role as Region Director is to engage Make UK's members and assist them in advancing as a manufacturer by providing bespoke introductions, providing industry insight, attendance at events & networking, promoting their business and ensuring their views are heard. Another key part of her role is to engage with regional stakeholders ensuring manufacturers' interests are represented to LEPs, the West Midlands Combined Authority, Midlands Engine and the Greater Cambridge Greater Peterborough Combined Authority. Charlotte also is a Trustee of the WMG Academy for Young Engineers, business led schools for 14-19 year olds who are interested in STEM career, she's a Careers and Enterprise Advisor in Lincolnshire and is a Senior Industrial Fellow with The Advanced Services Group at Aston Business School. She gained her undergraduate degree from The University of Leeds in Biomedical Science before completing her Masters at The University of Nottingham. Before joining Make UK (formerly EEF) in 2013, Charlotte worked in food manufacturing where she focused on business development and food safety management.

Mark Davy

Deputy Chair, Greater Norwich Manufacturing Group & Delivery Director, RSE

Richard Seager

Technical Director, Thurne-Middleby

Richard Seager

Technical Director for Thurne-Middleby Ltd Norwich UK, has been a key member of the business for over 35 years. Thurne-Middleby Ltd designs and Manufactures high-speed slicing machines and systems for the Global Food industry and has customers of all sizes, in many global markets. 'Thurne' is now part of the much larger Middleby Corporation, headquartered in the USA and therefore joins one of the world's leading Food Processing equipment suppliers.

Richard Bridgman OBE

Chair, West Suffolk Manufacturing Group & Founder, Warren Services

Richard Bridgman OBE

Richard is Founder Owner of Warren Services an Engineering Company based in Thetford now in its 30th year. Great advocator of training young people especially Apprentices. He now actively devotes a lot of his time on various committees which include, New Anglia Skills Advisory Panel, MAKE UK Regional Board, Enterprise Advisor Thetford Academy, Ambassador for West Suffolk College, STEM & Apprentice Ambassador. Proud to be a member of the 5% Club and works very closely with the DWP.

Jordon King

Chair, Greater Norwich Manufacturing Group, Head of Business Development, Delta Fire

Jordon King

Jordon King is chair of the Greater Norwich Manufacturing Group, and Head of Business Development at Delta Fire Ltd. A world class firefighting equipment manufacturer. As a Family Business Jordon has worked at Delta Fire Ltd from a young age, working across every department in the business. Jordon is passionate about streamlining manufacturing processes and has assisted in readying Delta Fire for Industry 4.0 by championing new and state of the art technologies. Jordon also pioneered the construction and relocation of the new Delta Fire headquarters located on Broadland Business Park. The custom built multi-million-pound facility which has been designed to a strict environmental brief as the company works towards net zero. Jordon holds a degree in Business Management from the University of Nottingham, and an advanced diploma in management accounting.

Mike Lewzey

Operations Manager, Vanilla Electronics

James Cook

Managing Director, PCE Automation

Roberta Willner

Business Development Manager, Norfolk County Council

Roberta Willner

Roberta Willner is the Business Development Manager for Norfolk County Council. Roberta leads the Economic Development team, with key areas of delivery including business and supply chain support, sector development and site development – including significant project work with Great Yarmouth Port. Roberta has worked in Economic Development for past 12 years, in various roles including grant funding programmes, delivering inward investment and leading on international trade programmes, predominantly for the energy and food & drink sectors. Roberta's team also coordinate digital support for businesses and have been providing webinar support, during Covid-19, for Norfolk businesses to adopt new digital technologies. Roberta is also a member of the Tech East Board and East of England Energy Zone Strategic Board.

Daniel Leggett

Chair, East Coast Manufacturing Group & MD, Round House

Kate Willsher

Chief Operating Officer, Institute for Manufacturing (IfM)

Kate Willsher

Kate leads the operations of the Institute for Manufacturing's knowledge transfer company, including the effective function of consultancy support, administration, communications, marketing and event activities. She is responsible for HR and people strategy, including all recruitment to Board level. Kate also manages external collaborations and partnerships with key industry bodies and groups, with a particular interest in public engagement and supporting SMEs. In 2019 Kate won the Whitehall Industry Group Leadership Impact Award and was named on the IfM's 2020 award in the Royal Academy of Engineering President's Special Awards for Pandemic Services for her contribution to PPE sourcing projects.

Will Bridgman

Chair, Mid-Norfolk Manufacturing Group & Warren Services

Will Bridgman

Currently chairman of Warren Services in Thetford, Norfolk, William is an experienced business leader who is a firm believer of successful and sustainable businesses result from strategic alliances. With a career spanning over 20 years, William has developed a passion for developing new business products and services.

Matt Barber

Senior Partnership Account Manager

Matt Barber

Matt is Senior Partnership Account Manager for the Institution of Engineering and Technology and is responsible for overseeing the partnership offering for UK based SMEs known as Enterprise Partners. Launched in 2016, the partnership presents an opportunity for companies to utilise the Account Management of Matt and his team to ensure they can provide development opportunities alongside the Engineering Council framework as well as providing opportunities to network amongst a vibrant partnership community consisting of Enterprise, Corporate, Academia and the MOD.

Jerry White

Deputy Principle, City College Norwich

Jerry White

Norfolk born and bred, Jerry began his professional career in Kent as a University Lecturer in Sport and Exercise Science, specialising in Sport and Exercise Psychology and the Sociology of Sport. In this role he worked not only with University students, but also with elite and professional sports people and junior sports teams. Following a return to Norfolk in 2002 he held a number of roles within the Norfolk County Council's Adult Education Service. In 2009 Jerry joined City College Norwich where he has been Deputy Principal since 2012. In this role he has key oversight for all aspects of the College's provision, with a particular focus on Apprenticeships and Higher Education. Jerry holds a number of Board memberships including serving on Norwich City Council Towns Deal Board, the Productivity East External Board, as a Council Member for the Cambridge Access Validating Agency (which develops Access to Higher Education courses) and sitting on the UEA Learning and Teaching Committee. Jerry is also the FE representative on the Executive Group for the Network for East Anglian Collaborative Outreach (neaco, part of the UniConnect programme), facilitating communication with the college sector for the project. As a sector leader, Jerry Chair's the Association of College's national Policy Group for Teaching and Learning and the New Anglia College's Group Deputy Principals group. In addition, he currently co-chairs the Post 16 SEN Strategy Group for Norfolk. Jerry served as a school governor for over a decade at primary and secondary school levels including serving as a Governor of the University Technical College Norfolk.

Gary Jefferson

Executive Director, West Suffolk College

Gary Jefferson

Gary Jefferson is Executive Director, Curriculum at West Suffolk College. Having completed a mechanical engineering apprenticeship, specialising in manufacture and production, Gary soon became General Manager of a highly successful Hydraulic equipment-manufacturing specialist in North Norfolk before dedicating his more recent career to educating the future workforce of UK PLC. Gary now has ten years' experience as a senior manager in the further education sector providing outstanding education, built around key strategic partnerships with employers to strengthen West Suffolk College's curriculum offer, ensuring the students receive the best possible training in the region, that is current and leads to high value careers.

Paul Tabern

Relationship Manager, UEA & Productivity East

Paul Tabern

Working with a diverse range of internal and external stakeholders, my role is to promote engagement and collaboration across our Engineering areas. Working closely with Industry to develop new and existing relationships locally and nationally as well as acting as a conduit between both our world-leading Engineering teams and our current and prospective partners. I facilitate engagement with organisations who are looking to grow and develop alongside UEA, providing pathways to research, professional development, consultancy and training as well as helping to identify and link organisations to next-generation talent through our exceptional graduate, placement and internship programmes. I also have responsibility for building our business engagement activity at our new £7.4 million, state-of-the-art regional hub for engineering, technology and management, Productivity East where we enable businesses in our region to work alongside our world-class researchers and students to discover practical solutions to current and future challenges. I have responsibility for building partnerships, developing CPD and training opportunities and enabling local and national organisations to enhance productivity gains through collaborative programmes and activities. I joined UEA in May 2019 in my present role as Relationship Manager. After studying Marketing and Business at university and holding various roles across the public and private sector I entered the Engineering Industry where I have spent 15 years developing high value relationships and managing multinational accounts and development activities. My most recent role prior to joining the UEA was working UK-wide, building strategic partnerships across the Mechanical Engineering industry for a large professional body.

Paul Bird

Chair, Greater Ipswich Manufacturing Group & Commercial Manager, Elmdale Welding & Engineering Supplies

Paul Bird

Paul is currently Commercial Manager for Elmdale Welding & Engineering Supplies Ltd based out of Hadleigh, Suffolk. He has spent his career in operational, commercial and project management roles within the industrial gases and specialist welding products sectors starting at BOC, Ipswich in 1997. He has now spent 25 years supporting the manufacturing industry in and around Ipswich (Along with the wider East Anglia area). Paul's passions in work are the safety & wellbeing of his team, service, product advancement & technologies and thinking of creative ways to plug the current skills gap. Out of work he likes to spend time with his family, walking his dogs and is a keen and competitive cyclist.

Andy Vassallo

MBA Director & Associate Professor in Business Management, UEA

Andy Vassallo

Andy has over 25 years' experience of working for PLC's, Global Corporations and Entrepreneurial Organisations in the manufacturing sector. Andy has also previously represented the UK on the global ISO technical committee responsible for the development of Standards for testing hydraulic filtration products. Andy is an Associate Professor at Norwich Business School at the University of East Anglia and continues to be highly engaged with regional businesses in his role as MBA Course Director and providing executive education programmes to the business community.

David Taitt

Executive Chair, Hethel Innovation & Director EZE Trucks

Katie Snell

Innovation & Sector Coordinator, New Anglia LEP

Katie Snell

Katie is the innovation and Sectors Coordinator for New Anglia Local Enterprise Partnership (LEP) and supports the development and implementation of the LEP's sector development activity, assisting with building the strategic connectivity between innovation hubs and key areas of innovation-based activity across Suffolk and Norfolk.

Nova Fairbank

Chief Executive, Norfolk Chambers of Commerce

Nova Fairbank

I am responsible for ensuring that Norfolk Chambers maintains its position as a leading 'voice of business' in Norfolk, through influencing and lobbying on issues affecting the Chambers membership, including the local authorities, education establishments and the general business population. Norfolk Chambers raise and highlight the policy position of our members at a local, regional and national level on key issues, including skills, digital connectivity, infrastructure and place and perception of our region. We monitor local policies and projects/initiatives that directly impact upon our members and ensure relevant action is taken using our Board, area councils and special interest groups.

Ashley Shorey-Mills

Head of Sizewell C Supply Chain, Suffolk Chamber of Commerce

Ashley Shorey-Mills

Ashley Shorey-Mills is the head of Supply Chain engagement at the Suffolk Chamber of Commerce. He joined the team at the chamber in June 2021 and is focused on building the local and regional supply chain that will support the new nuclear build at Sizewell C. Supported by a team of 6, they are there to deliver support, guidance, expertise and advice to ensure local businesses from across East Anglia are ready, fit and able to take advantage of the huge opportunity that this £20bn project will offer our region. The chamber network is one that offers unique and wide ranging support to business and Ashley is a passionate promoter of the services and ethos behind the Chambers of commerce Before joining the chamber, Ashley spent a short period working with Classic and sports cars, and prior to that, spent over 20 years working with the region's largest electrical retailer, Hughes. He is passionate about customer service and working with people, and has taken this ethos and focus into his work on the Sizewell C Supply Chain, ensuring that the support offered to the businesses he is helping to represent, is there when it is needed to give our local and regional supply chain an unfair advantage in gaining work on the Suffolk coast. He would also describe himself as undeniably positive and optimistic and truly believes anything is possible with a bit of drive, determination and commitment. Outside of work, Ashley lives in east Suffolk with his Wife Sarah, Children Eloise & Arthur, Dog 'George' & Chicken 'Big Bird' (sadly, yes, just one now)

Stewart Damonsing

Coordinator, North Norfolk Manufacturing Group (MG) & Economic Development Officer, North Norfolk District Council

Tracy Miller

Coordinator, Mid-Norfolk MG & Regeneration Officer, Breckland Council

James Talbot

Coordinator, West Suffolk MG & Principle Growth Officer, West Suffolk Council

Jo Kerrison

Coordinator, Greater Norwich MG & Business Support Officer, Broadland Council

Jo Kerrison

Jo Kerrison from Broadland and South Norfolk District Council. Jo's role is supporting business growth however due to her background she is particularly passionate about working with local manufacturing and engineering businesses to improve local supply chains, drive innovation and recognise local success. Previously Jo provided key account support for Global Closure Systems a leading global manufacturer of plastic and aluminium closures, bottles and dispensing systems with 23 manufacturing sites located in 13 countries and with a turnover of €600m. This included preparing global sales reports, budget preparation and analysis. Prior to this Jo worked for Lawson Mardon Group in both Norfolk and the Midlands in Sales, Production Planning and Customer Service. In her spare time Jo loves walking her 2 dogs, DIY and Marvel movies.

Anette Gilham

Coordinator, Greater Ipswich MG & EDO Project Manager, Ipswich Borough Council

Anette Gilham

Anette works at Ipswich Borough Council as Economic Development Project Manager. She leads on various projects one of them being the NAAME – GIMG. Anette's previous experiences are within Business Development, Project Management and Sector Development. Away from work, Anette is a keen potter and enjoys spending time with her family and travelling.

David Pomfret

Principal & Chief Executive, College of West Anglia

David Pomfret

Prior to commencing a career in education, David spent 4 years with TSB Bank. Initially recruited as a graduate management trainee he worked in a number of roles and locations prior to being appointed Recruitment & Training Manager – East Anglia. David has worked in 4 colleges over the past 30 years. He is a business studies graduate with post grad' qualifications in marketing, banking and education (Cert' Ed). His first management post was as a curriculum manager at South Essex College. In 1997 he moved to Mansfield to become Deputy Chief Executive at West Nottinghamshire College. Following an outstanding inspection he took up post as Principal at Boston College in 2001. Following a successful 4 years in post he left the college to gain private sector experience, taking up a director post with the Tribal Group, leading the FE Benchmarking business. David has been Principal at the College of West Anglia since August 2007.

Simon Charlesworth

Coordinator, East Coast MG & Project Manager, East Suffolk council

Paul Harrison

Coordinator, King's Lynn MG & Business Development Office, Borough Council of King's Lynn & West Norfolk

Paul Harrison

Paul's work involves developing and maintaining proactive relationships with key businesses in West Norfolk and providing information and support on issues relating to business development in the borough. He also manages support to inward investment projects. Paul supports the work of the groups within the King's Lynn manufacturing network.

Matt Jones

Economic Development Manager at Suffolk County Council

Matt Jones

Matt has an extensive background in External Funding and Economic Regeneration and has worked for Chester City, Waveney District and Great Yarmouth Borough Councils, as well as EEDA. He has worked on numerous domestic and EU projects and programmes. In addition to this, he has experience of the Voluntary/ Charity sector via his development/funding work with Voluntary Norfolk and the Prince's Countryside Fund