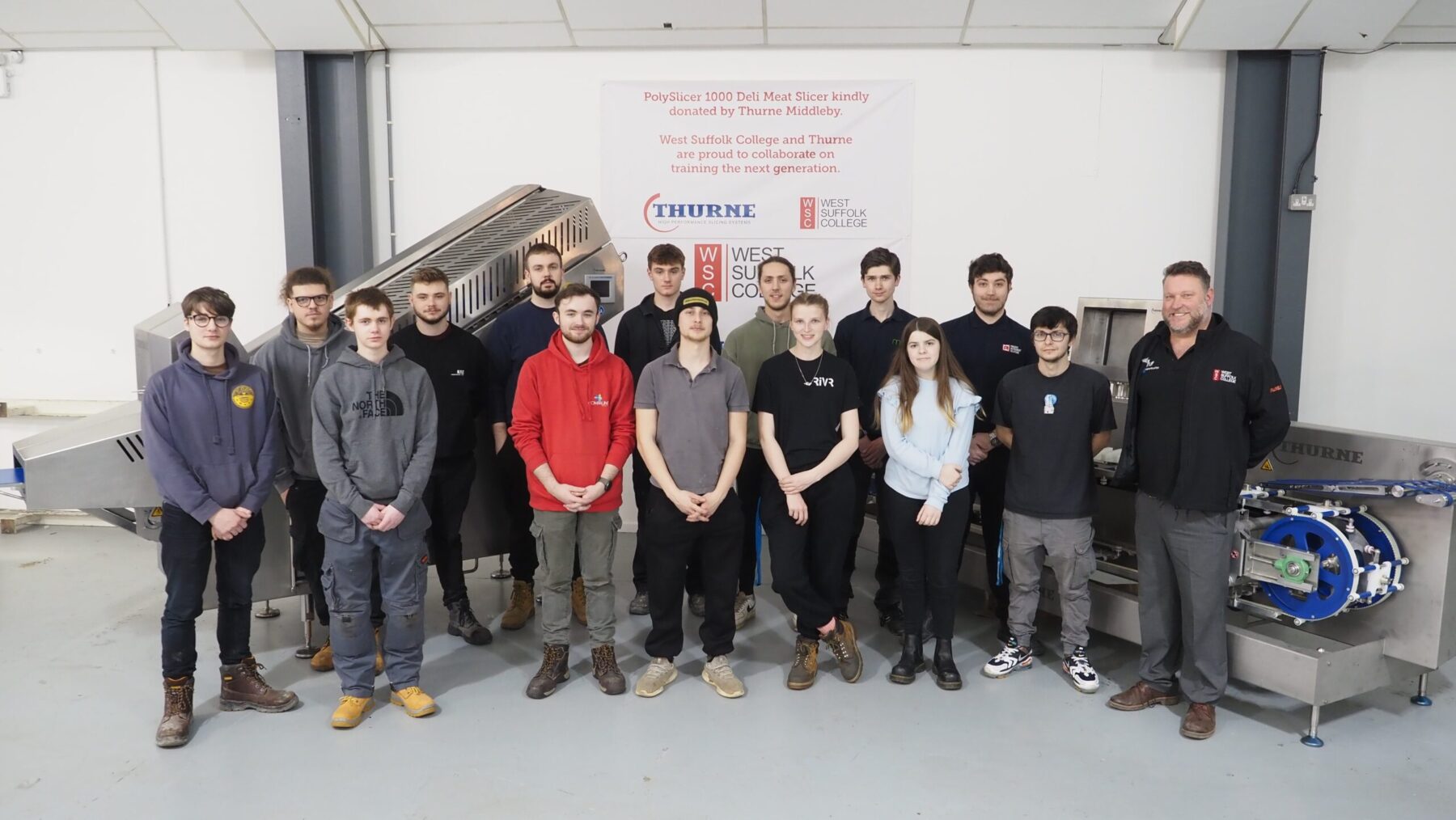 NAAME member donates machinery to local college
Norwich based industrial slicing equipment manufacturer Thurne-Middleby Ltd has donated a Polyslicer 1000 cooked meat slicer to West Suffolk College in a bid to inspire a new generation of engineers.
The equipment will help students joining West Suffolk College's Engineering apprenticeships gain hands-on experience on equipment that has been used for development projects and customer demonstrations across the last decade. Students will use the slicer to learn about both mechanical and electrical engineering concepts.
West Suffolk College Executive Director for Business Development Phil Stittle said: "This is a wonderful donation and will give our students of all levels and ages the chance to understand real life equipment, so they are better prepared for the world of work. West Suffolk College and Thurne fully believe that education and employment should work hand in hand to ensure suitable skilled employees of the future."
"Thurne's partnership with West Suffolk College prepares young apprentices for exciting careers in manufacturing and beyond," said Peter Jongen, President at Thurne. "We hope the equipment we have donated will help educate and inspire young engineers and apprentices destined to change the future of food processing.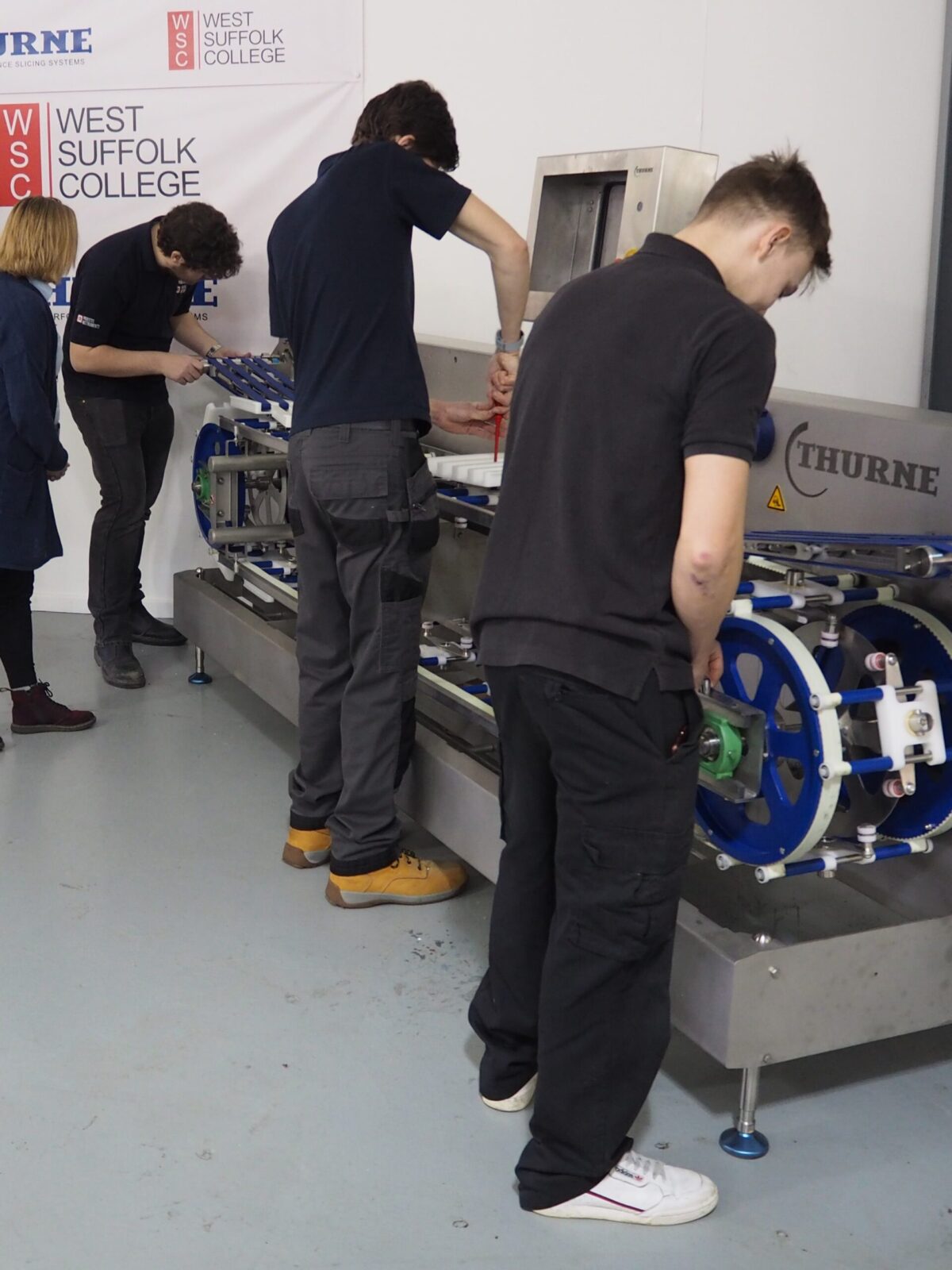 Thurne invests strongly in developing talent in-house, nurturing the innovators of the future. Many members of the engineering team started out as apprentices and have progressed within the company, with experienced members of staff serving as mentors.
The company works with West Suffolk College and other technical colleges around East Anglia to increase the number of students choosing to work in engineering for the food industry.
Thurne and West Suffolk College's partnership was fostered by their common membership of NAAME, the New Anglia Advanced Manufacturing & Engineering Group, which promotes collaboration in education and innovation between local engineering companies. Following requests from NAAME's Norwich based members, West Suffolk College will start offering apprenticeship training in Norwich this year.
"Lintott Control Systems have been incredibly accommodating to allow training to take place from their education suite in Norwich," explains Phil Stittle. "This location allows WSC to deliver training right on the doorstep which negates any travel issues for apprentices and keeps the carbon footprint of delivery to a minimum."