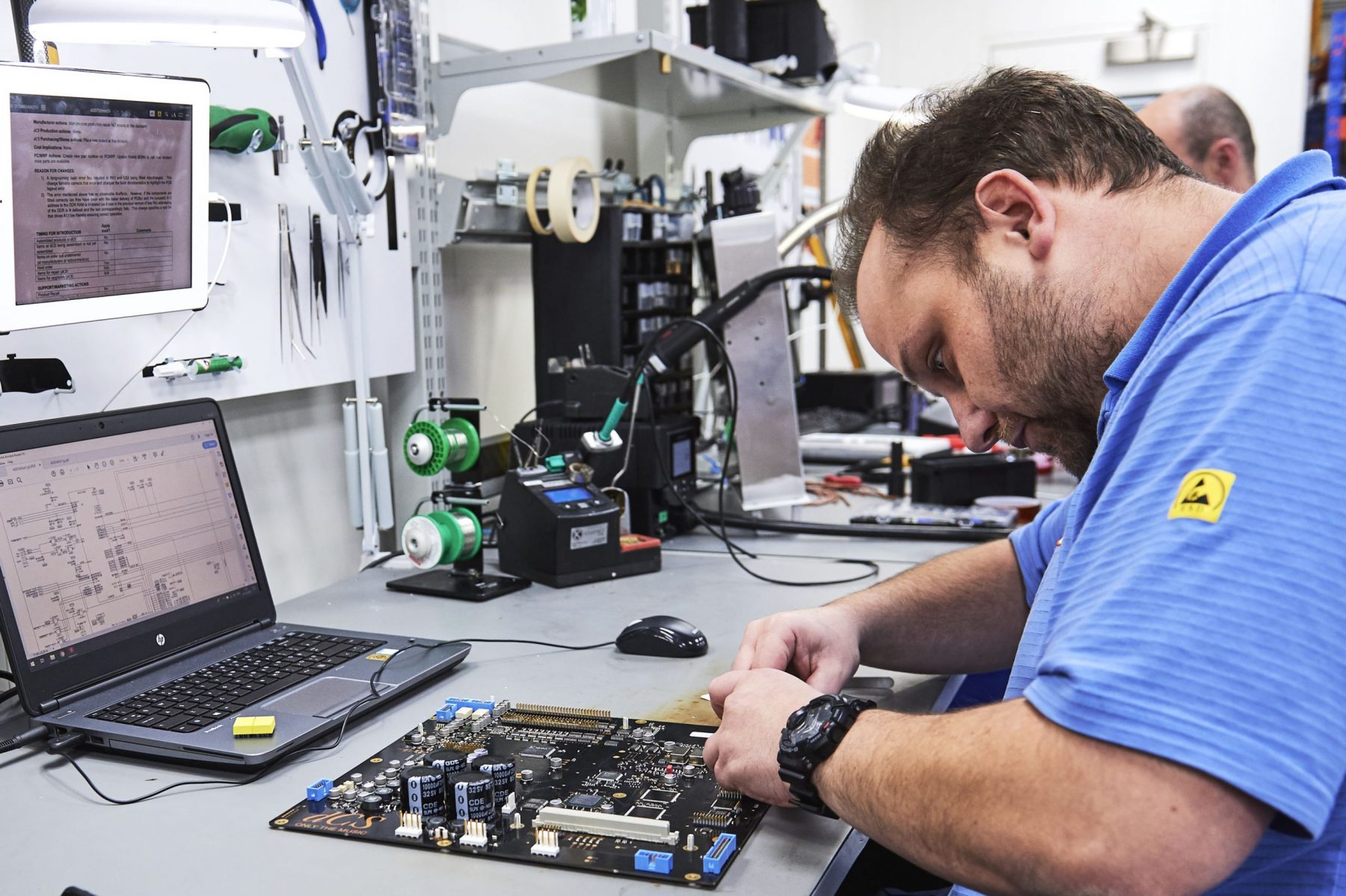 The Vanilla Group rebrands as Techpoint
The Vanilla Group has been rebranded as Techpoint. Through a number of centres of excellence, the Group provides a range of solutions to OEMs and the electronics industry.
The Techpoint rebrand emphasises our strategy which is focused on developing technical capability across a range of services. Techpoint will continue to support customers through innovation and delivering solutions that provide expertise and value through the entire product lifecycle.
"The announcement represents the continued progress in developing a Group of companies that support the electronics industry", said Gary Mitchell, Group CEO at Techpoint. "Our Group growth strategy coincides with some of the most challenging market conditions faced in the industry. More than ever before, the synergy of our collective company centres of excellence is creating value as we support customer needs".
The Group can partner to support design, prototyping, PCB assemblies, bespoke technical support, supply chain solutions and technical support services. The world of electronics manufacturing continues to evolve with increasing demand for consumer electronics, Industry 4.0 and IOT. At a time when there is greater requirement on new product introduction, there is supply chain disruption and technical teams are stretched.
Chief Technical Officer Dave Weston commented, 'Techpoint deliver the next generation of partnerships where our customers success is at the core of our values. Our collective industry knowledge supports our customers with bespoke solutions".
Partnering with Techpoint allows manufacturers to focus on core competencies with an organisation which delivers bespoke solutions.