Supporting businesses and people to maximise their shared potential
The Engineering Success Talent Sharing Platform (TSP) is part of a 2-year project led by the New Anglia Advanced Manufacturing and Engineering group (NAAME) and the Cambridge Norwich Tech Corridor. The project is funded by the New Anglia LEP and set up to support engineering and manufacturing businesses across Norfolk and Suffolk, and beyond.
Talent Sharing Platform Purpose
The TSP was created in response to a request from regional businesses to be able to effectively 'share' their staff during quiet periods or to co-employ niche expertise that may not be required on a permanent basis by an individual company.
The platform was also created to help retain skilled workforce within the region and the sector if there is a downturn in work by one specific employer by enabling permanent redeployment of staff.
The platform is B2B only and is designed to make the supply and demand for workforce visible to users of the platform, to connect businesses with matching needs and enable discussions about the potential for permanent redeployment, long and short-term temporary sharing of staff.
The Covid pandemic has meant that many businesses across the region are experiencing a downturn in workload whilst several businesses have seen increased demand. The TSP can be used to address an immediate need to reduce or increase staff or as a tool to prepare for changes in workload over the coming months.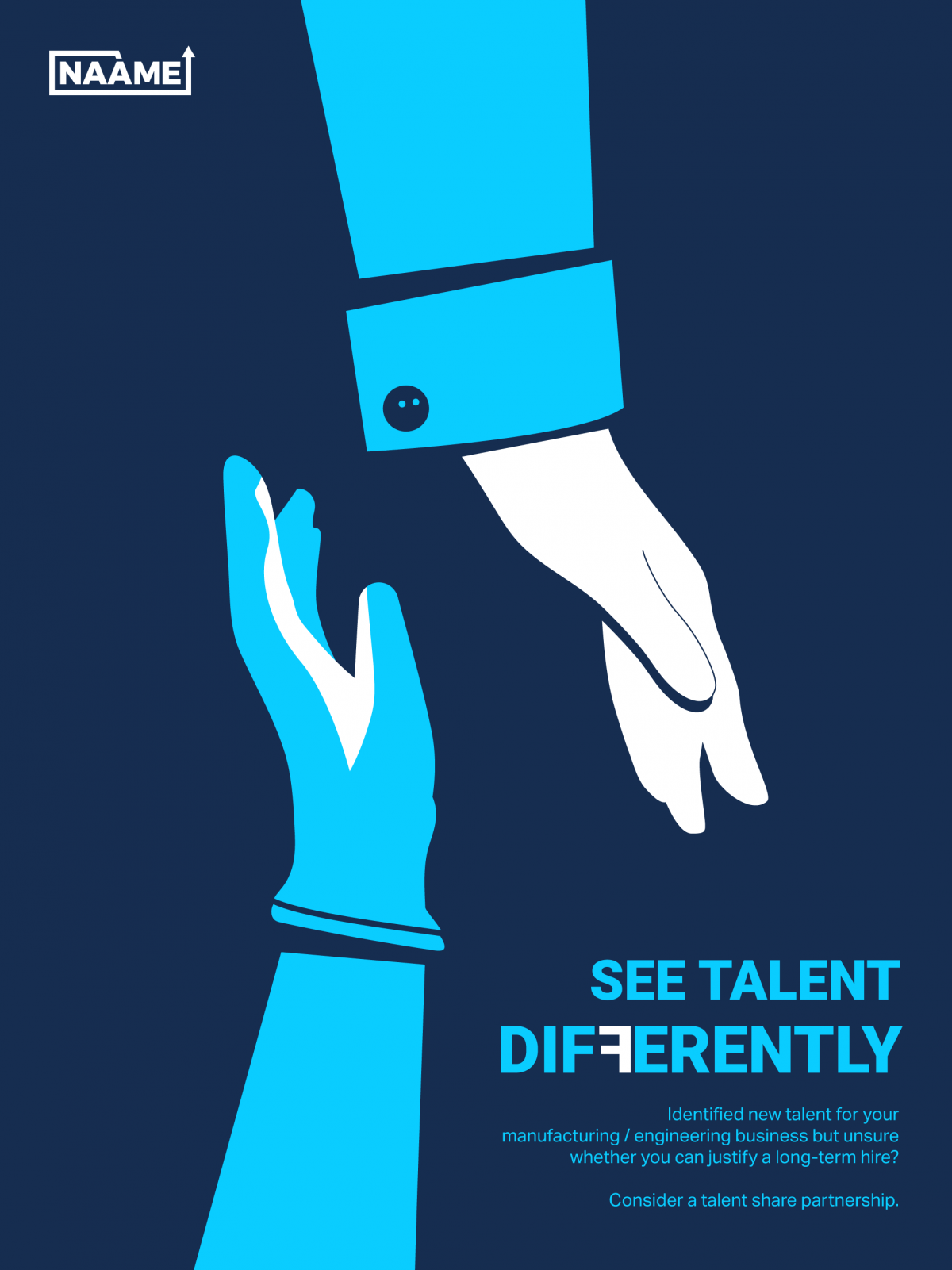 How could the TSP help my business?
If you are considering making redundancies, you can utilise the TSP to identify new employment opportunities for your staff. By redeploying staff at risk of redundancy to a different business we avoid the risk of losing skilled people from the region or the sector.
If you have a potentially temporary surplus of workforce, the TSP can help you identify other regional businesses with a similar skills requirement who are interested in taking on your staff through a temporary secondment arrangement. By redeploying staff through secondment (rather than making redundancies) you can avoid redundancy costs and the costs of recruiting new staff when work picks up.
If your business is experiencing a temporary skills requirement, taking on workforce from a neighbouring business in the region on a secondment could be a cost-effective, low-risk option to recruiting new staff or taking on a contractor.
Even during 'normal operations', the TSP offers an opportunity to save on staff costs if your businesses is experiencing a degree of seasonality or fluctuating workforce requirements. The platform can match you with a business with a similar skills requirement who can utilise and pay for your staff during a quiet period.
In the long term, an ongoing sharing arrangement with another regional business may enable you to use fewer costly contractors/agency workers by instead sharing a few members of permanent staff.
If your business could benefit from a skillset but do not have enough work to justify a full-time, permanent position the TSP can help you identify regional businesses with a similar requirement to help you agree a sharing arrangement up front as you start recruitment. This way, businesses can share the risk and cost of taking on new staff and potentially access skills and expertise which would otherwise be outside your 'price range'.
How does the TSP work?
The online business-to-business portal is currently under development and will be launch early 2021. The portal is free to access and will be open for NAAME businesses to register their workforce requirements and/or any surplus workforce they would like to second or redeploy.
In the meantime, the Engineering Success team is working with businesses across Norfolk and Suffolk to identify opportunities for sharing and helping to 'manually' match businesses with workforce requirements with those looking to scale back staff permanently or temporarily.
If you have an immediate need to reduce or increase staff or you think you might need to make changes as e.g. the furlough scheme comes to an end, please get in touch and we can have a conversation about how the platform could support your businesses.
If you are interested in just finding out more about how the platform works, please just contact us