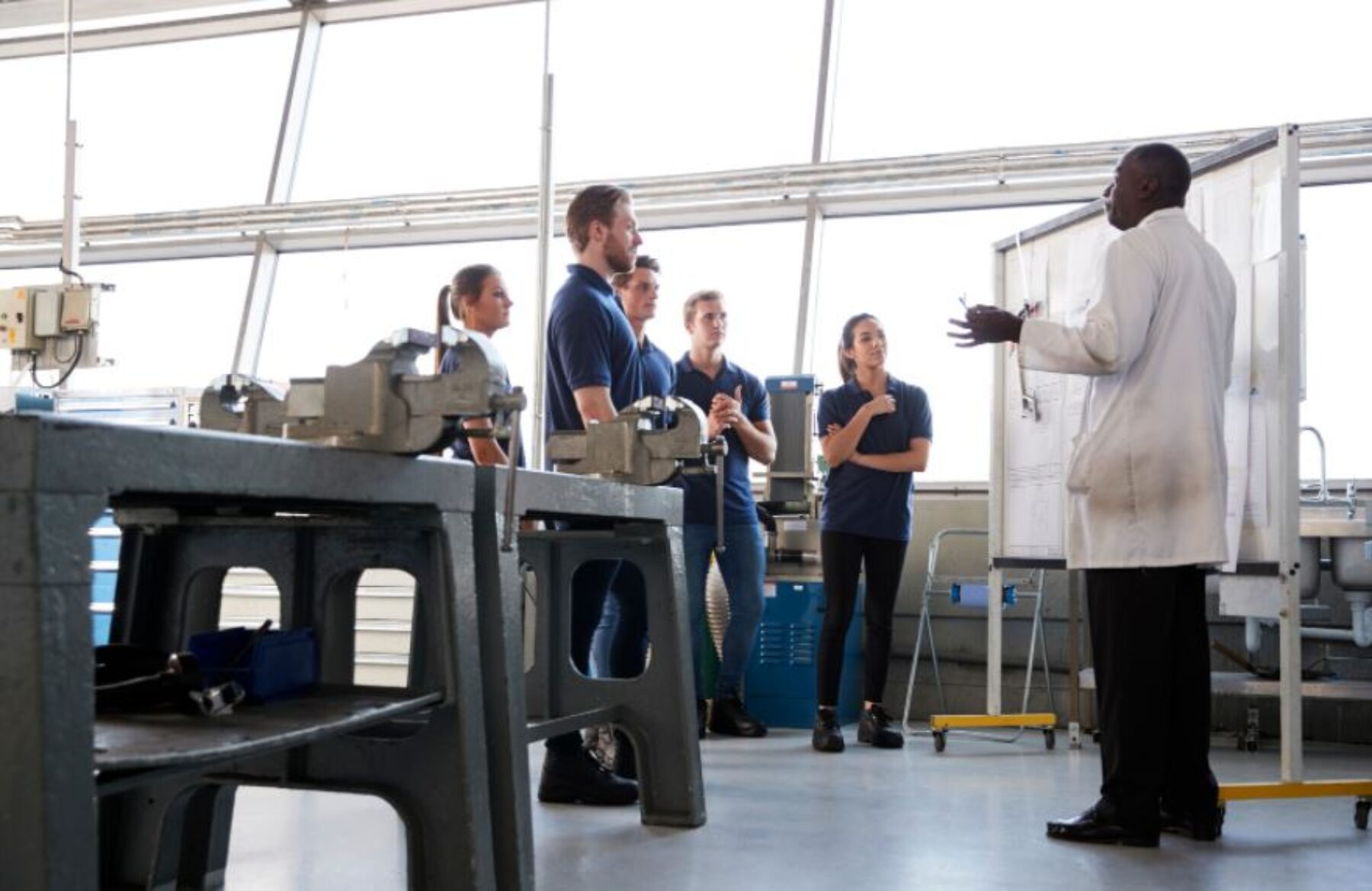 New service to help larger businesses share levy
A new government service will help businesses to create more apprenticeship opportunities so more people can get the jobs they want.
Large businesses will be able to easily pledge funds to smaller businesses through a new government service, to help create and recruit for more apprenticeship opportunities.
The online service will be rolled out from today (13 September) to make it easier for large employers that pay the Apprenticeship Levy to spend their levy funds.
Large employers can already transfer up to 25% of their annual levy pot to support other employers to take on apprentices. Many employers have already taken advantage of this opportunity including Amazon, Co-op and Lloyds Banking to support other businesses with a funding boost.
The new service will simplify the process for both employers looking to transfer funds and businesses wanting to access funding. Now, levy paying employers can advertise their funding pledges on a dedicated gov.uk page, enabling a much wider range of businesses to browse and apply for available funds.
It will mean levy funds can be used more easily to support apprenticeships in both larger companies and in smaller businesses in their sectors or regions, helping to address skills gaps in sectors such as construction, health, digital and the creative industries.
Apprenticeships are a crucial way of providing people with the chance to retrain, update their skills and move into the growth sectors. By making it easier for employers to benefit from apprenticeships, the new transfer service will contribute to the levelling up agenda, supporting young people to reach their career goals. It will also mean businesses will be able to choose to target their pledges towards sectors and communities they want to support.
Levy paying employers including Mace Group, Amazon and University Hospitals of Leicester NHS Trust have already pledged £635,000 for the 2021/22 financial year with many more expected to pledge in the coming weeks.
As part of the Government's Plan for Jobs, apprenticeships are playing a vital role in ensuring people have the skills they need to get great jobs.
Today's announcement builds on the Prime Minister's commitment from September 2020 to make apprenticeships more accessible, with more funding for smaller and medium-sized businesses, and the Chancellor's pledge to improve the way the apprenticeships system works for businesses in last November's Spending Review.
Levy employers can advertise available funds for transfer from today, with the option of specifying the types of apprenticeships they wish to fund, such as location and sector. The employer will create their transfer pledge through their apprenticeship service account, and this will be advertised publicly on the new gov.uk page.
Streamlining the levy transfer process is just one of several improvements the Government is making this year to help businesses to create apprenticeship opportunities, so more people can get on the path to a great career. Others include making apprenticeships more flexible for project-based industries via the introduction of flexi-job apprenticeships, and increased cash incentives for employers hiring new apprentices.
The changes come in response to feedback from employers.