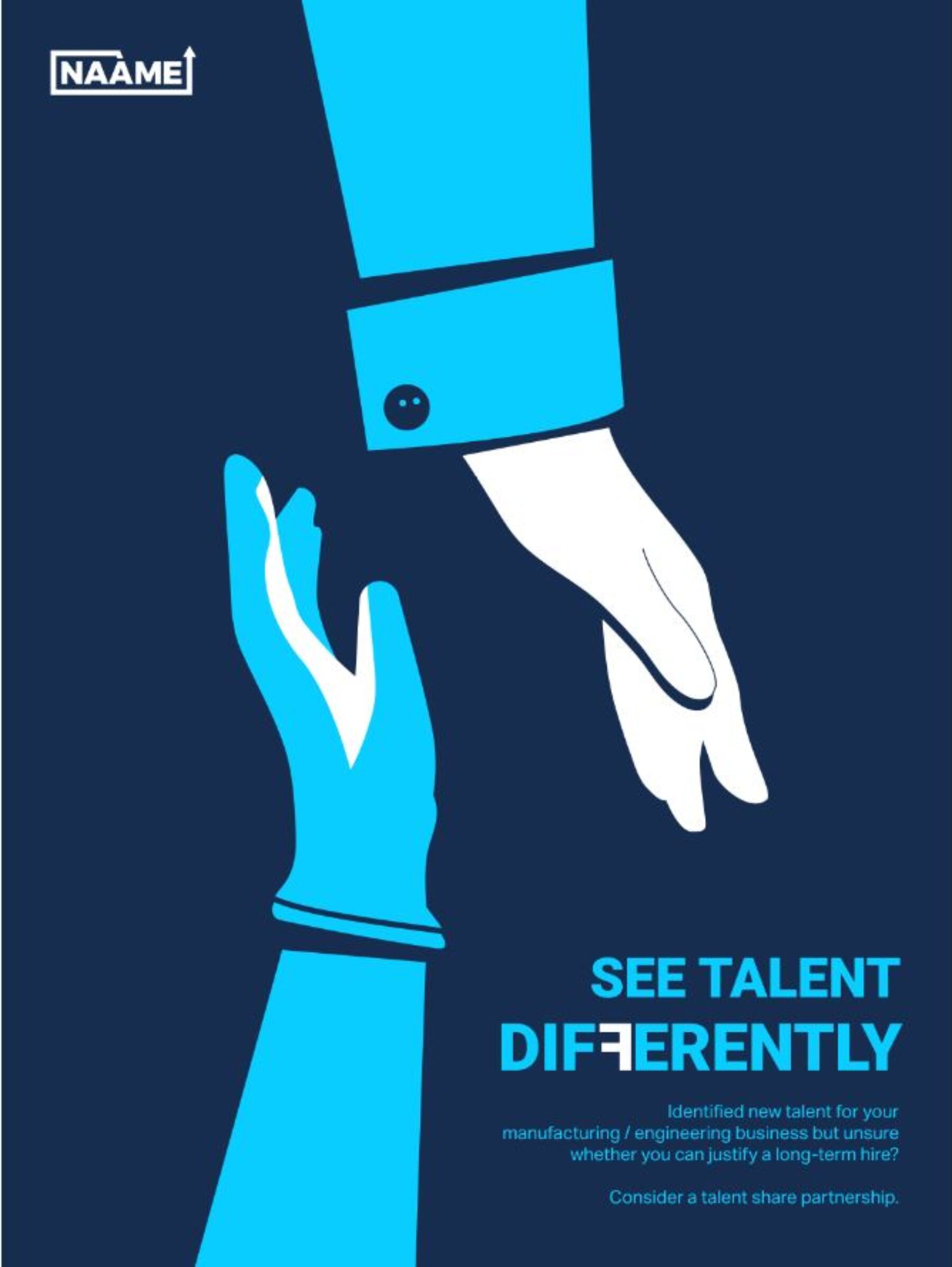 Talent Sharing Platform Discovery Event
Date

May 26, 2021

Time

10:00

Group

Talent Sharing Platform Discovery Event

Location

Virtual Meeting
Sharing. Retaining. Collaborating.
A need for retaining and attracting qualified and experienced talent can be an issue for advanced manufacturing and engineering firms. Whether the need is due to: changes in demand; known seasonality; or other operational or economic needs; managing the talent you already have; or finding it when you don't, are important issues. With the world changing as rapidly as it is, we saw there was a need to see talent differently. We needed to consider alternative ways of managing the talent and skills we have in our sectors with more flexibility and in ways that work for our businesses, our industry and our employees.
Industry spoke, and we have listened. We have worked with the support of some of our key manufacturing and engineering organisations facing these issues to create a possible solution, the Talent Sharing Platform (TSP).
Learn about the Talent Sharing Platform concept
What it is and how it works (with Demo) and how to access it
Understand the different ways to utilise the TSP
Here about different ways of working and managing your workforce
Benefits for businesses, individuals and local economies
Benefits to upskilling staff and talent pools
Understanding the legalities of managing of talent sharing
Understand how to gain interest from your current staff
Book Your Space Here