Made Smarter Innovation: Sustainable Smart Factory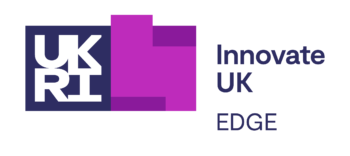 Date

October 19, 2021

Time

12:00-13:30

Group

Made Smarter Innovation: Sustainable Smart Factory

Location

Online
The world is changing. Manufacturers are improving the products they make and the way they make them. This reduces our environmental footprint, increases resource efficiency and creates a competitive advantage.
This webinar will explore how data and digital technologies can help identify and effect energy efficiency and resource savings within the factory.
You will hear from manufacturer, Nissan, who has implemented efficiency savings in their operations, followed by solution providers Topolytics and Carbon Re. They are great examples of businesses deploying data science, Artificial Intelligence and Machine Learning to help identify improvements for industry in different sectors.
Chris Needham, Innovation Lead at Innovate UK will also provide an introduction to the planned £20 Sustainable Smart Factory Collaborative R&D competition which launches in early November. Chris will outline the outline of the competition and how YOU can get involved.
Register Here