Consortia-based partnership and productivity - Productivity East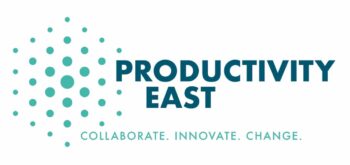 Date

May 26, 2021

Time

16:00

Group

Consortia-based partnership and productivity seminar

Location

Virtual
Productivity East is delighted to announce details of the next seminar in it's Research & Innovation series. On 26th May at 4pm, Dr Tomás Harrington will present 'Consortia-based Partnerships and Productivity'.
Discussion will be informed by a paper Dr Harrington co-authored: 'Spreading Bets or Going 'All-In'? Navigating Consortia-led Digital Innovation Pathways'. The session will elaborate on research exploring how firms are benefitting from leveraging pre-competitive consortia. With the increase of consortia-led digitalisation initiatives, firms are now being exposed to new and previously untested partners, whose contributions may well lead to industry-first breakthroughs. With consortia partners now seeking to make sense of substantial follow-on investments in digitalisation, Dr Harrington's research outlines how they might best organise efforts for specific innovation performance outcomes.
This will be the second in the Research & Innovation series. The series launched with a fascinating and insightful seminar on driving performance in manufacturing through innovation from Professor Sam Turner of the High Value Manufacturing Catapult. The series covers key topics, themes and concepts delivered by academic experts and specialist industry leaders. Future seminars will cover topics such as wellbeing and productivity, smart manufacturing and data and analytics.
Book Your Space Here