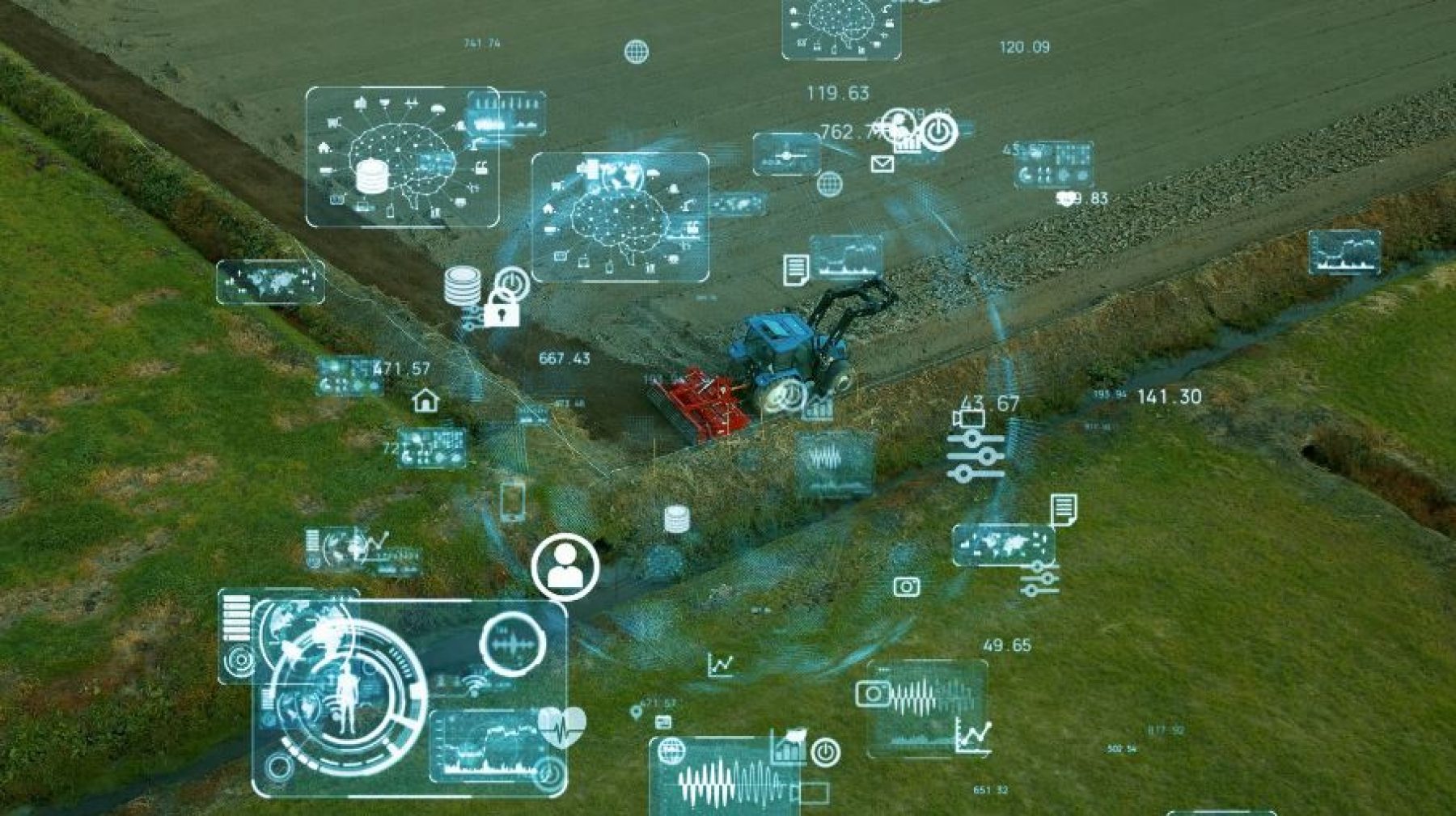 £7.5M Launchpad for Norfolk & Suffolk's Agri-Food Sector
Eastern England, including Norfolk and Suffolk, has been selected to receive up to £7.5m of new investment to drive local innovation and business growth, building on the region's existing strengths in Agri-Tech, Agri-Biotech, and Food-Tech.
Under the Launchpad programme, businesses and researchers working to grow their impact in the region can apply for competitive grants, with other support, for innovation projects that focus on driving productivity across agriculture, horticulture and aquaculture; delivering quality food production through food manufacturing and processing; and creating novel food production systems.
The competition opens on Monday 23rd October, and potential applicants will be able to attend a competition briefing event to find out more.
Grant funding available starts from £25,000, with up to £300,000 for projects that provide exceptional impact to the cluster.
The Launchpad programme is funded by Innovate UK, part of UK Research and Innovation. It is designed to build on innovation clusters around the UK that have significant growth potential and to deliver jobs, growth, and higher productivity, supporting the Government's levelling-up agenda.
The Eastern Agri-Food Innovation Launchpad has been developed jointly by New Anglia LEP, Greater Lincolnshire LEP, Cambridgeshire and Peterborough Combined Authority and Innovate UK, and tailored to the region's needs and circumstances.
To be eligible, projects must make a significant contribution to one or more of the following:
• enhancing the productivity of primary crops, the bioeconomy, livestock, aquaculture or ornamental plants
• biotechnologies related to agriculture, food and nutrition
• food that promotes safe, healthy and nutritious diets
• resource-efficient production methods for low-emission foods
Projects can focus on one or more of the following:
• sustainability in the context of environmental challenges such as climate change and resource scarcity
• protecting, maintaining or enhancing animal welfare within current UK regulatory standard
• nutritional composition, food manufacturing and processing, packaging, and safety
• minimising negative effects such as pollution, food loss and waste
• resilience and responsiveness in the supply chain, mitigating risks, interruptions or disruptions
The Eastern Agri-Food Innovation Launchpad has engaged with a number of organisations to develop this partnership, including:
– Agri-TechE
– BT Adastral Park
– Cambridge Enterprise, University of Cambridge
– Lincoln Institute for Agri-Food Technology (LIAT), University of Lincoln
– National Centre for Food Manufacturing (NCFM)
– NIAB
– Norwich Research Park
– The Seafood Grimsby and Humber Alliance
– University of East Anglia
The aim of this competition is to support outstanding agri-food innovation projects led by businesses. Businesses must be active, or growing their work activities, within the agri-tech, food-tech and agri-biotech clusters within Norfolk, Suffolk, Cambridgeshire, and Greater Lincolnshire and will align with Government's goals in the Levelling Up White Paper.
Norwich Research Park is at the core of Norfolk and Suffolk's global offer as Europe's largest single-site for plant science, food and health, recognised through the Department for Business and Trade's High Potential Opportunity on 'Plant Science for Nutrition'. Additionally, there are game-changing technology strengths (5G, robotics, quantum and satellite communications) on offer at Adastral Park through BT's global R&D headquarters and the Innovation Martlesham cluster, recognised through the Department for Business and Trade's High Potential Opportunity on '5G and Digitisation'. The business-led Agri-TechE network supports developments across the agri-tech sector.
Businesses across Norfolk and Suffolk can benefit from free support to develop their applications through mentors and bid writing coaches provided by the Innovation Grant Mentoring Project.
Chief Executive of New Anglia Local Enterprise Partnership, Rosanne Wijnberg, said: "we are delighted that New Anglia LEP and partners across Eastern England have secured this important Government-funded Launchpad programme which will support our Agri-Tech, Agri-Biotech, and Food-Tech clusters. This Launchpad will drive automation and innovation right across the agri-food chain, supporting businesses such as those in Norwich Research Park, Broadland Food Innovation Centre, Adastral Park, and those represented by New Anglia Advanced Manufacturing and Engineering (NAAME), Space East, and Agri-TechE cluster networks."
Chair of the Norfolk and Suffolk Agri-Food Industry Council, Corrienne Peasgood OBE, said: "As set out in the Economic Strategy for Norfolk and Suffolk, the Agri-Food Industry Council made it a priority to strengthen links with partners in Cambridgeshire and Lincolnshire to develop major regional initiatives in shared areas of interest – automation, agri-tech, plant science and nutritious diets – which present significant opportunity and will unlock our collective potential. Together we can drive the transition to net zero, support with healthier diets, deliver the levelling up agenda, and support a strong global Britain."
Innovate UK CEO Indro Mukerjee said: "Innovate UK is building strong regional partnerships across the UK to support local innovation and commercialisation. Our new Launchpads will help to attract further private sector R&D investment into innovation clusters, growing local economies and delivering societal and economic benefits to local communities."
To find out more about the Eastern Agri-Food Innovation Launchpad competition, visit the Launchpad webpage.